When a nationally recognized costume designer asked for help with their brand, it resulted in a complete overhaul, including an updated logo and identity system, website redesign, photography and digital marketing campaign.
D.A. Designs is the only truly custom dancewear design company recognized by pro-teams and dance studios across the USA. When they came to Butler for help with their brand, we spent a half-day strategizing with Dennette (CEO) and Kaelin (Lead Designer) to learn about their overall business objectives, and how branding and marketing could help attain them. Our strategy lead to a simple, yet complex three-step process to achieve their goals:
STEP 1:
Position the Brand
D.A. Designs provides a high-end product. Their customers want the best, most unique and top-of-the-line dancewear. In order to convey this message visually we needed to display beautiful, professional photography of some of their signature pieces in an elegant, reserved and beautiful light.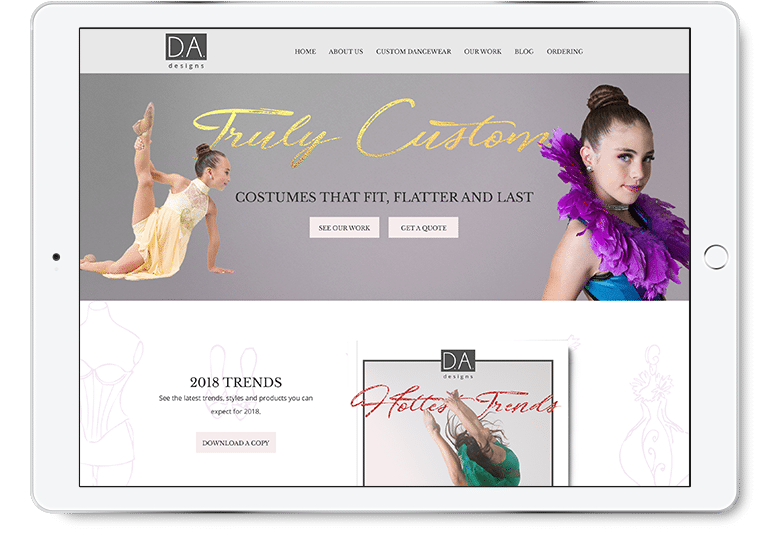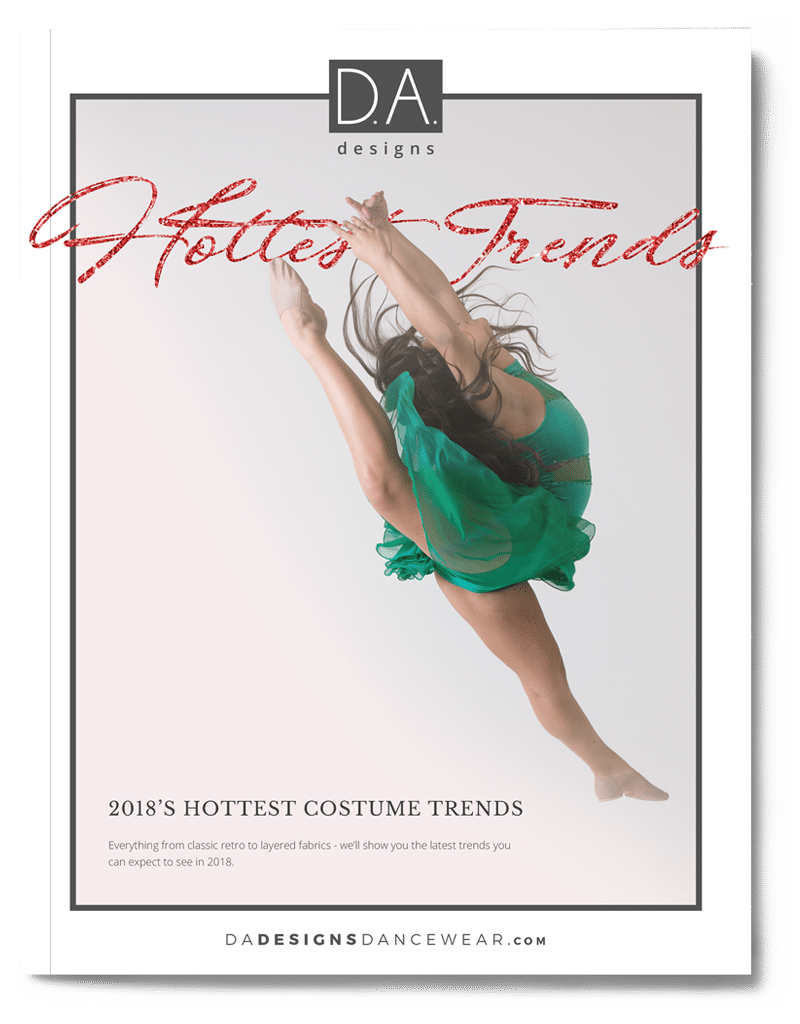 Their updated logo and identity system features an iconic, modern logomark that is memorable and versatile (able to be displayed on their website, as well as sewn on small garment tags), as well as subtle use of hand-written typography to convey the idea of "custom" and "hand-made".
During our strategy session we discovered that their target audience primarily visits the D.A. Designs website on their mobile phone. Their redesigned website was built with mobile-first in mind.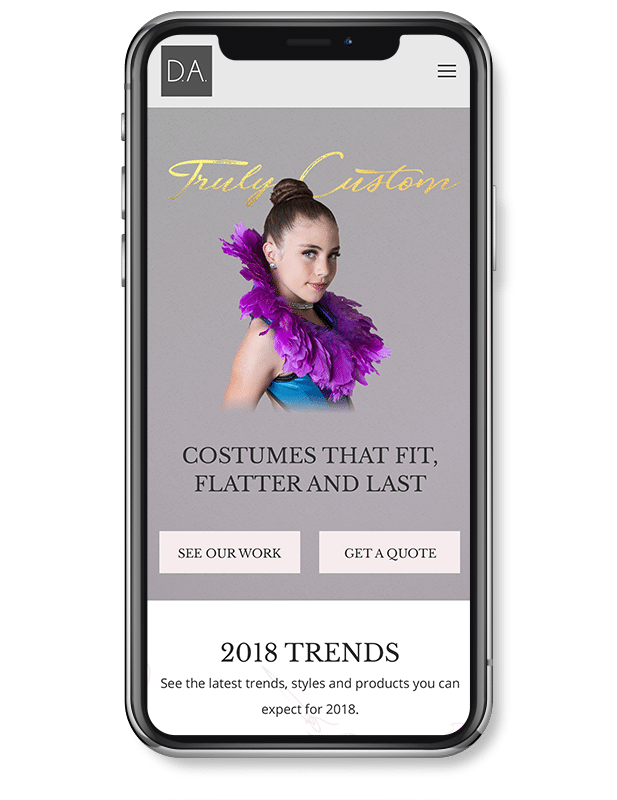 After D.A. Designs was confident with their new look it was time to start preparing for marketing. Rather than running a bunch of "look at us" ads, D.A. wanted to set themselves apart as a true expert in their field offering valuable resources and information to the customers they are proud to serve. During strategy, we collaboratively created a content calendar, identifying content that would be created over the next several months.
This lead to launching their YouTube Channel, as well as a number of resources that would celebrate their customers as well as add value to them.
Once the D.A. Brand was positioned properly (conveying the right message to the right audience), it was time to get them in front of new people on the right channels. Using a mixture of SEO (Search Engine Optimization), content marketing, social media marketing, and email automation we developed a comprehensive marketing strategy for the purpose of generating new leads of qualified prospects.