Are you thinking of starting a podcast but don't know where to start? You're in the right place.
The first step would be to create a podcast production plan. What is a podcast production plan? It's a simple strategy that not only gives you (and everyone else) clarity on what your podcast is all about, it also helps your podcast producer know what to expect when producing and promoting your podcast. 
Here are some of the questions we ask our clients in order to create a podcast production plan. Answer these questions as clearly and succinctly as possible:
NOTE: Don't forget to download the FREE Podcast Production Plan template at the end of this post. 
Why do you want to start a podcast?  
What is the end-result you're seeking? Are you wanting to make money/start a business? If so, what's the business model and plan? Are you wanting to express yourself with a creative outlet? Are you wanting to help people with a particular struggle?
Who is the podcast's audience?

 

 
Though technically anyone could listen to your podcast, narrow your audience down to the smallest viable market. Use an adjective and a noun to describe them, like: "busy moms", or "frustrated millennials", or "driven, entrepreneurial young adults", etc. Create a persona by giving this fake person a name, asking what they're like, where's their attention, what's their story, and why do they care about your podcast? What value do you add to their life?
What's the podcast about?

 

 
What's the general topic, or unique angle, or perspective that you have on things? If people were to describe what your podcast is about, how would they describe it?
Other Questions to Consider:
What will the podcast format be?
Will the podcast be a narrative, lecture, monologue, dialogue, or interview?
Will the tone be funny, serious, conversational, educational, or amusing?
Will this be a limited series with a defined number of episodes until completion, or a continuous show with no foreseeable or predetermined end in mind?
How will your podcast seasons be determined?
How will the podcast be produced and distributed? 
How long will each episode be?
What is the posting frequency and episode drop days?
Will your podcast be audio only, or audio & video?
What platforms do you want to host your podcast on?
What platforms will you share and promote your podcast on? 
That's about it!
Don't forget to download the Podcast Production Plan template. ↴
How to Create a Podcast Production Plan.
Get our free Podcast Production Plan we use at Butler Branding here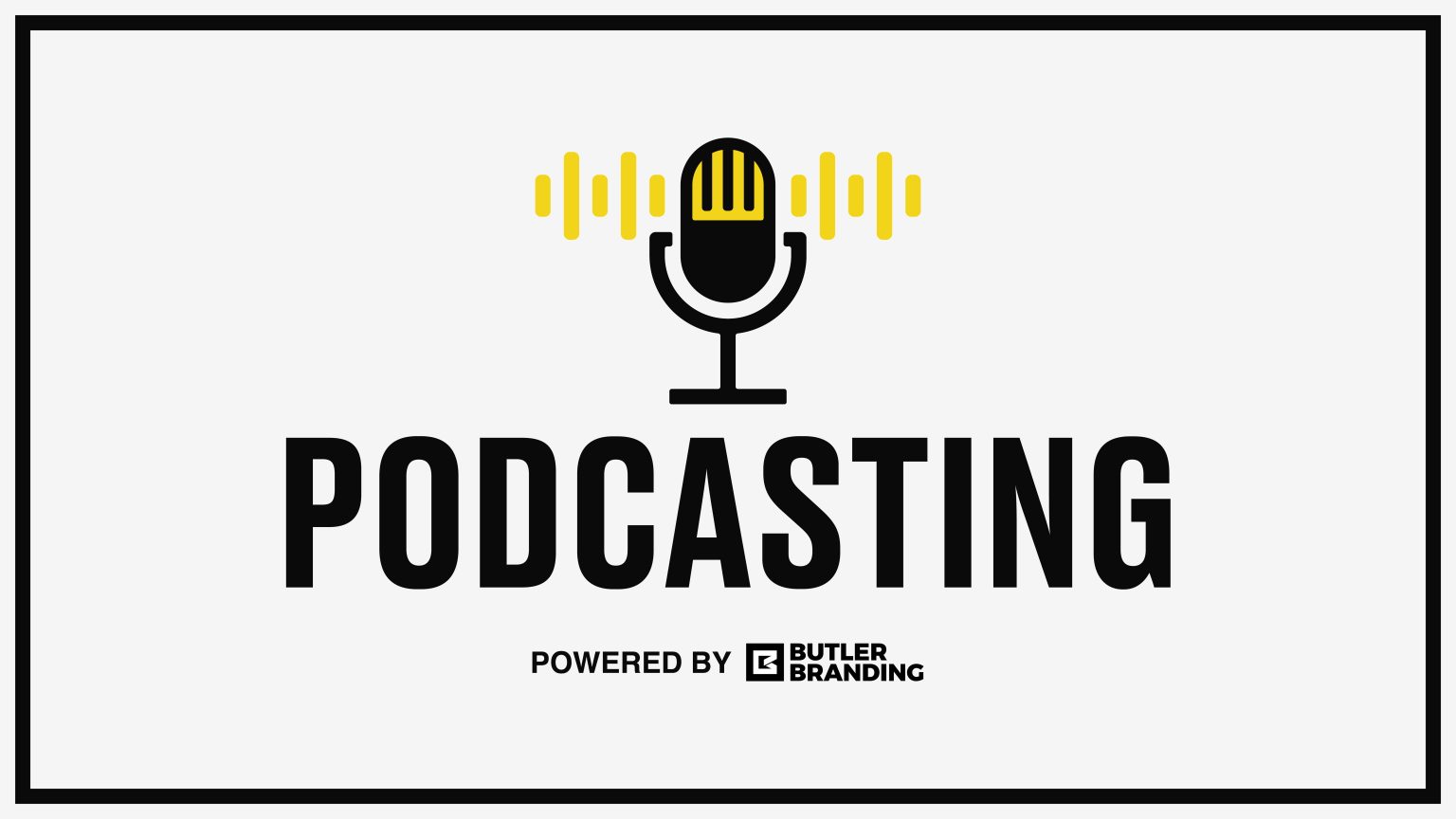 If you're looking for a professional podcast studio to rent, or if you need help planning, producing, and promoting your podcast – contact us today.