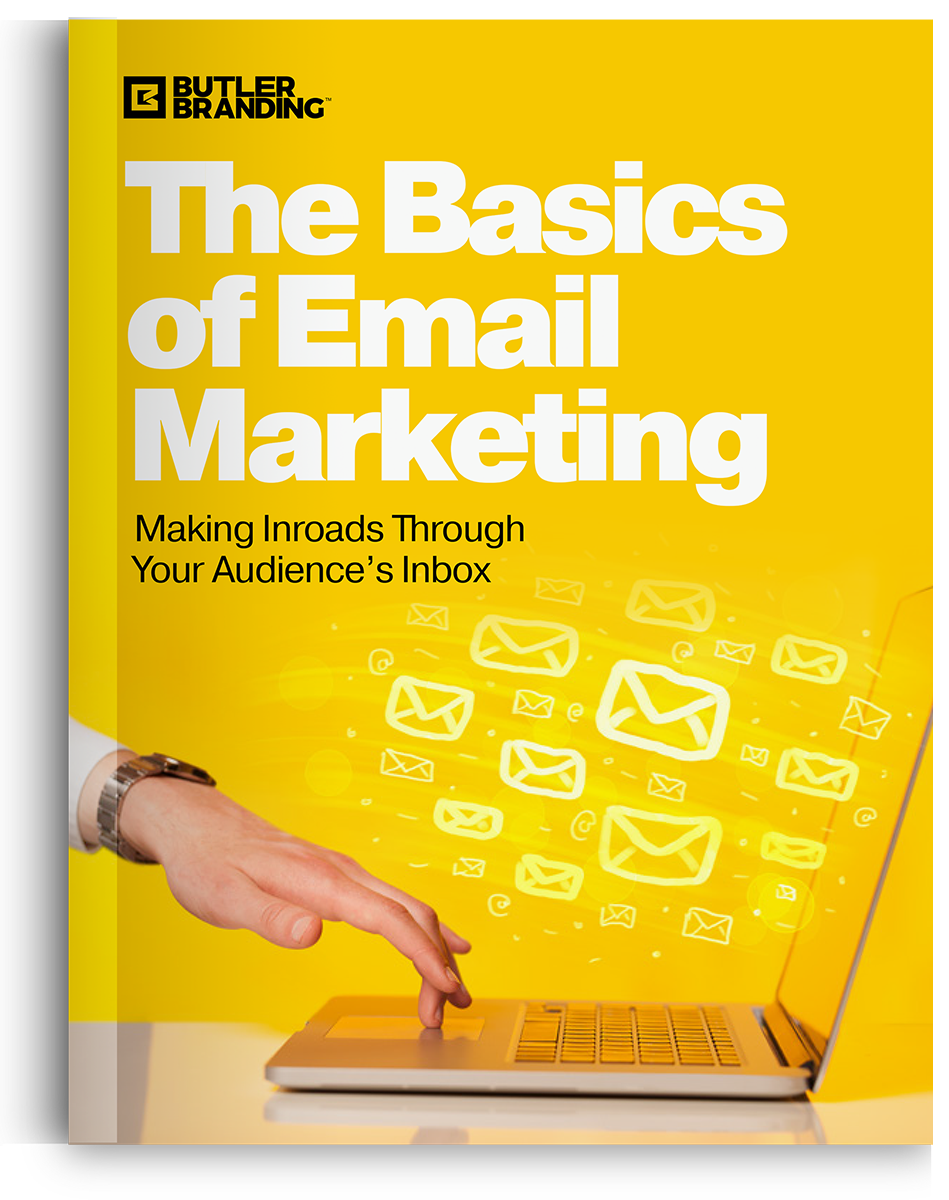 Start Email Marketing – for Free
Email is the simplest, most cost-effective form of marketing. By building up an email list and sending them regular offers and content, you can reach your audience easily and directly – via their email inbox. 
Unfortunately, email is also one of the most neglected forms of marketing. That's because selecting and setting up an email marketing system takes work – work that WE want to do for YOU! 
If you're interested in getting set up with a FREE email marketing system, fill out the form to the right. The Butler Branding marketing team would love to help you start sending great emails to your audience – and take advantage of the most cost-effective form of marketing. 
Get set up with your FREE email marketing system, courtesy of Butler Branding: