Email Automation
Filling Communication Gaps With Your Potential Customers

Is Email Automation For You?
The big question I want to answer for you is – should you incorporate email automation as part of your marketing strategy? Since the answer is YES, I also want to answer the logical follow up question – how do you get started?
Most businesses that are serious about capturing leads or generating sales have some sort of contact form on their website. (Getting people to your website and enticing them to fill out your forms is another conversation we'll save for a future post). Every form submission from your website represents a potential conversation between your business and your target audience. The reason I say potential is because the conversation hasn't happened yet – this depends on your response or lack thereof.
Are You The Inattentive Store Clerk
Imagine walking into a clothing store that piques your interest. You're not sold… yet… but you are curious. You walk up to a clerk and ask a question about a product. The clerk doesn't even look up to acknowledge you, then walks in the other direction and starts folding clothes. That business would likely forever lose what was once a potential customer. Of course you wouldn't do that, but how long does it take you to respond to inquiries from your website? If you're busy, or out of town, or it's a weekend, or you're neck-deep in the middle of a big project, or you just suck at checking and replying to emails on time, then it's likely you are making potential customers feel like they're talking to the inattentive store clerk.
So, should you incorporate email automation as a part of your overall marketing strategy? Unless you enjoy missing out on potential business opportunities, the answer is YES! Incorporating email automation into your marketing strategy allows you to leverage your website's 24/7, world-wide availability (availability that you, personally, don't have) as a way to continue the conversations your potential customers begin. Email automation is also an effective way to keep your company top-of-mind and positioned well for future buying decisions or recommendations.
Getting Started With Email Automation
However, before you can setup your website to be a thriving email marketing machine, you need to strategize how you'd respond to the many different ways users might engage with your website content. Here are four things that you can do to start building your email marketing machine today:
1: Pick a Platform
Connect all of your website forms to an email marketing service that specializes in automation, such as Mailchimp or DRIP. This allows you to begin growing your email marketing list(s) and send tailored automated emails.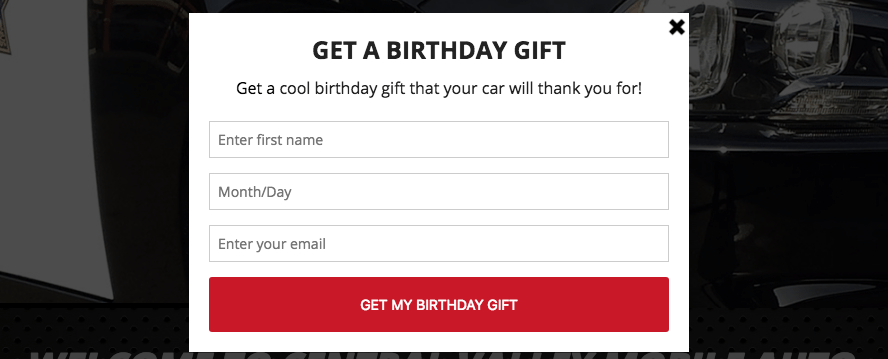 2: Collect Data By Giving Value
Make sure you are collecting at least First names, Email Addresses, and Job Titles (for B2B). This allows you to use that data in the future to send personalized emails that will have a higher open rate because you took the time to set up your forms properly. If you'd like to collect more information from your visitors, make sure you provide a valuable resource or offer in exchange for it. I suggest creating shorter forms for things like simple blog subscription. Don't miss the opportunity to collect a phone number or company name when offering a valuable resource or offer.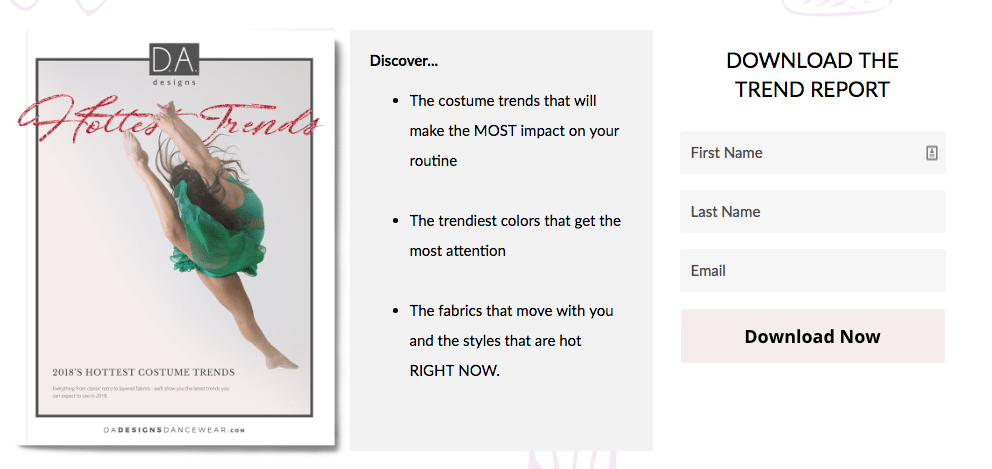 3: Setup Automatic Email Replies
Start creating content that you can send after every form submission or lead magnet download. For example, a welcome series for your new blog subscribers or a friendly "Thank You" for your lead magnet downloads. Below is an example of our newsletter thank you emai. Try it yourself by subscribing to our feed after you read this email.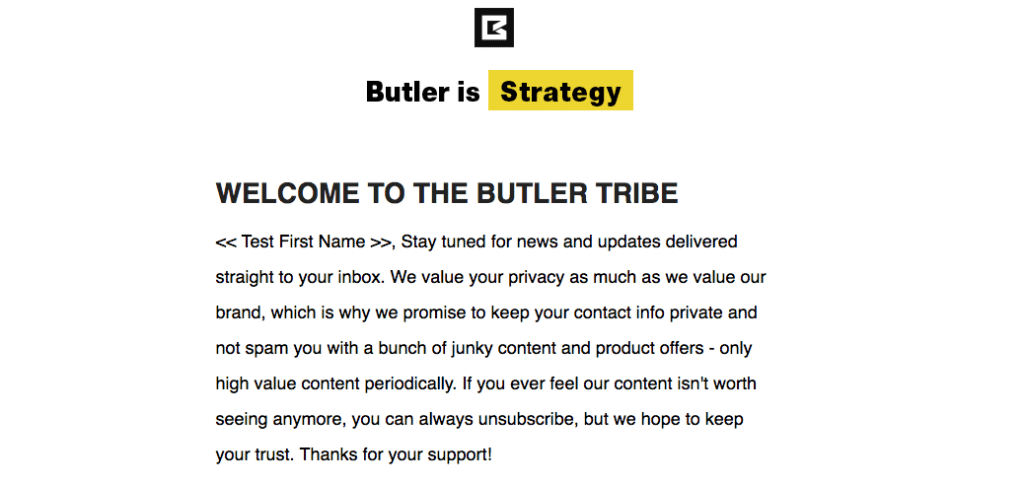 4: Be Creative
Brainstorm new ways that you can engage with your users that is mutually beneficial. For ecommerce websites you can create a pop-up with a "First Time Customer" coupon offer that you can send them via email after they provide their information. They benefit from a 10% savings and you benefit from growing your email marketing list.

For more information and strategies on how to Position and Market your brand, download our free e-Book.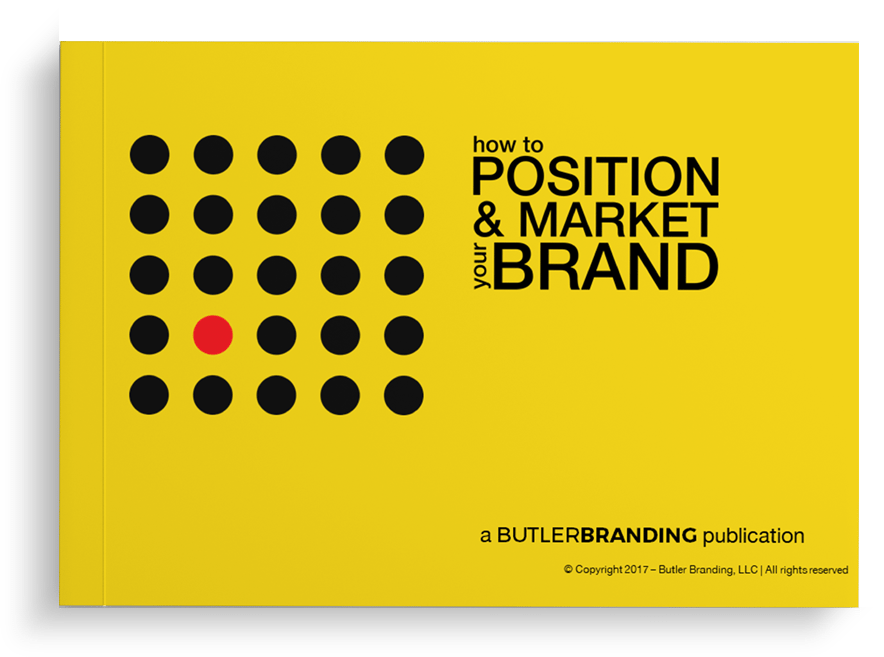 Download the free e-book.
Learn how to position your brand so it stands out in today's noisy, digital world.