Google Ads have become essential for business owners trying to reach their audience in this noisy digital age. When you advertise through Google, you position your business directly in front of people searching for your type of products or services at THAT moment. And you do so using text, graphics, and video designed specifically to appeal to those searchers. 
If that prospect alone doesn't lift your ears, listen to this: according to Internet Live Stats, internet users conduct 40,000 searches every second. That's 3.4 billion (with a B) searches per day. By promoting your brand through Google Ads, you're ensuring those billions of searchers see your business when they're searching for the things you offer. 
That said, getting started with Google Ads can be slightly daunting. If you don't know anything about target audiences or cost-per-click or content channels, it can be hard to run and analyze even a simple Google Ads campaign.  
But don't worry; we've got you covered. If you read through the rest of this quick guide, you'll have a better understanding of not only how Google Ads work, but how to run a successful campaign.
Step 1 – Determine Your Campaign Audience
PRO TIP: The more specific you can get when defining your audience, the better results you'll see. 
Assuming you've already signed up with Google Ads, the first step to launching a campaign is determining your campaign audience. Specifically, you'll want to figure out: 
What target demographic you want to reach.

 

What search terms you want your business to appear for.

 
The more specific you can be when defining your demographic and search terms, the more successful your campaign will be. For example, here are a few specific campaign audiences we've helped our clients reach: 
Males ages 35 to 44 in Fresno, CA, searching for "auto detailing."

 

Stay-at-home moms nationwide.

 

People in Madera County searching for terms like "health centers near me."

 
Basically, combining your business's target demographic with the terms your customers are likely to search for (while being as specific as possible) should yield a successful campaign! 
Step 2 – Strategize Your Campaign
PRO TIP: Work with your business team for this step. They'll have valuable insight on content, messaging, and channels that have (and haven't) worked in the past. 
This step includes determining: 
Which Google Ads networks you'll advertise on (Google itself, AdSense, YouTube, and Gmail).

 

The message your ads will convey.

 

The action you want your audience to take after they see your ad.

 

And finally, your budget.

 
Google's own walkthroughs can help you determine what networks you should use and what your daily advertising budget should be. And there are more resources out there if you want to dig deeper.  
As far as what message your ads should convey, and the actions your audience should take after seeing your ads, those'll depend on the content you want to deliver. If you're paying to put your website at the top of search results, you'll want to convey a message that complements the search term you targeted and entices clickthroughs. If you're advertising in front of a YouTube video, you'll need to create a visually engaging ad that shows your audience where to go next. 
Here are some examples of the types of content you might want to create: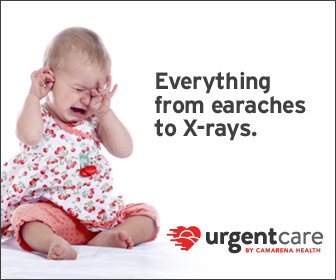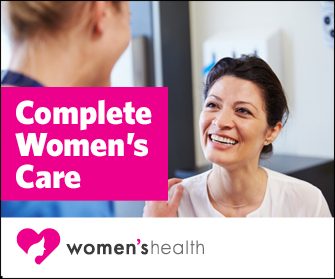 After you've nailed down your campaign's strategy, it's time to actually create your ads and launch your campaign.
Step 3 – Design Your Ads and Launch Your Campaign
PRO TIP: Don't get bogged down in creating the "perfect" ad. Make something simple that conveys your message, then launch your campaign. 
If you've already created ads for your business, you can use that content as the starting point for your Google Ads. When designing your ads, be sure to think about all the different elements you'll need to create, including: 
Images (of different types, sizes, and styles, depending on where your ad will appear).

 

Headlines.

 

Body copy.

 

Videos.

 

Calls-to-action (CTAs).

 
After you've nailed down your creative and uploaded it to Google Ads, you need to set your campaign's budget and audience. Then, you'll want to launch your campaign and run it for AT LEAST TWO WEEKS. It takes at least two weeks to gather enough data to meaningfully analyze and improve your campaign.
Step 4 – Monitor and Tweak Your Campaign
PRO TIP: Successful Google advertisers adjust their campaigns to reach their target audience more effectively over time. 
After you launch your campaign, you'll want to check in on it once per day, keeping an eye on these metrics: 
Cost-per-click: This metric tells you how much you're paying Google every time a searcher clicks on your ad.

 

Average Position: This shows how your ad (typically) ranks against other ads. Your ad's rank determines how high it appears in search results.

 

Clickthrough Rate: This is the rate at which the people who see your ad actually click it.

 
As you monitor your campaign, you'll likely want to adjust your cost-per-click bids (hopefully bringing your advertising costs down over time). You might also end up adjusting your ad schedule, ad copy, and even your target audience and search terms.
But those are all advanced topics you can read up on after launching your campaign. For now, take some pride in the fact that you've learned how to launch a basic Google Ads campaign, one that'll convey the right message to all those searchers who will soon know they're looking for your product or services.
Want to do more than just "get started" with Google Ads? The Butler Branding marketing team can help you spread your message across all of Google's channels – with great graphics, insight, and analytics that will ensure your campaign succeeds. Click here to check out our work and contact us today.