The new year is a time of possibility. A time of new beginnings and fresh starts. A time … to rehash the same, tired marketing slogan each year?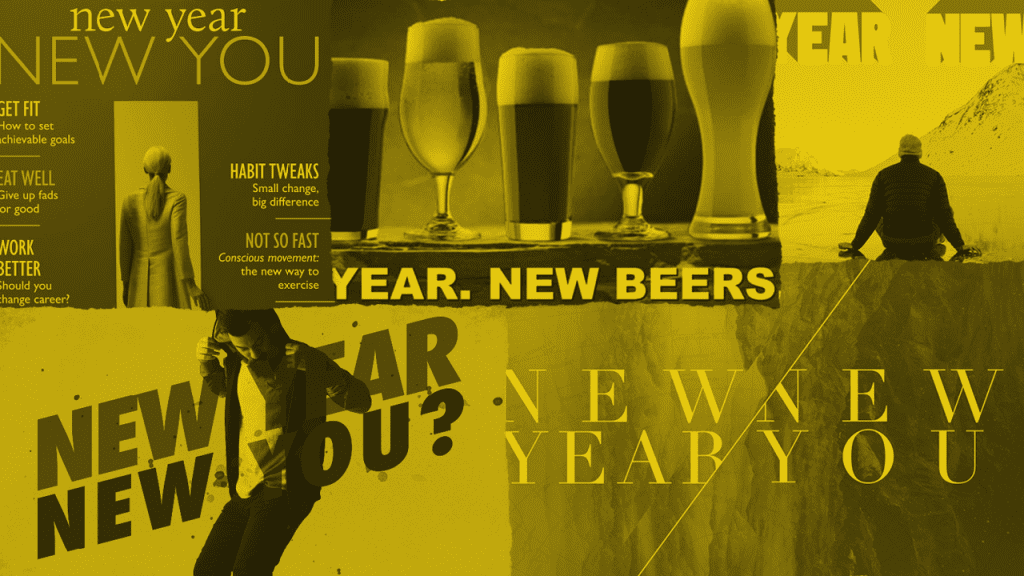 There Is No Sparkle Left in "New Year, New You"
While slapping "New Year, New ____" on your New Year's marketing campaign might seem appealing (it's easy, it's known, and it feels clever), doing so can hurt your chances of reaching your audience. At this point, consumers have grown numb to the anticipated January onslaught of "New Year, New You"s – featured in advertisements for everything from gym memberships (gotta get fit this year) to craft beer (gotta expand my palate this year) to new shoes (gotta look fly this year).
No "New Year, New ____" campaign stands out to audiences, because so many businesses use some variation of the "New Year, New ____" slogan each year. If you don't want your marketing campaign to fade into the noise of everything else that's going on as the new year begins, you're going to have to create something new. You're going to have to create a New Year's campaign that actually feels like you, and speaks to the sense of possibility and excitement people feel come January 1.
Speak to What Your Audience Actually Wants This Year
Instead of leaning into the "New Year, New ____" trope, I suggest taking the time to create a unique-to-you New Year's campaign that focuses on what your audience wants out of their year. Your New Year's campaign should create a direct link between your product and your audience's New Year's aspirations. It should speak to your audience's unique, pre-defined values – not just pitch your product as something any Tom, Dick, or Harry could consider trying this new year.
If you market to your audience's values (which will inform their New Year's goals and resolutions), and do so in a way that embodies the positive spirit that accompanies each new year, your next New Year's marketing campaign stands a chance of succeeding. But remember, "tired" is the last thing anyone wants to feel at the start of a new year. So using the same, tired "New Year, New ____" slogan as every other business isn't going to cut it.