About a week ago as I pen type this, my family and I took a vacation to the happiest place on Earth: Disneyland. It'd been over seven years since my wife and I last took a trip to Disneyland (on our honeymoon), and my two boys (ages 5 and 2) had never been.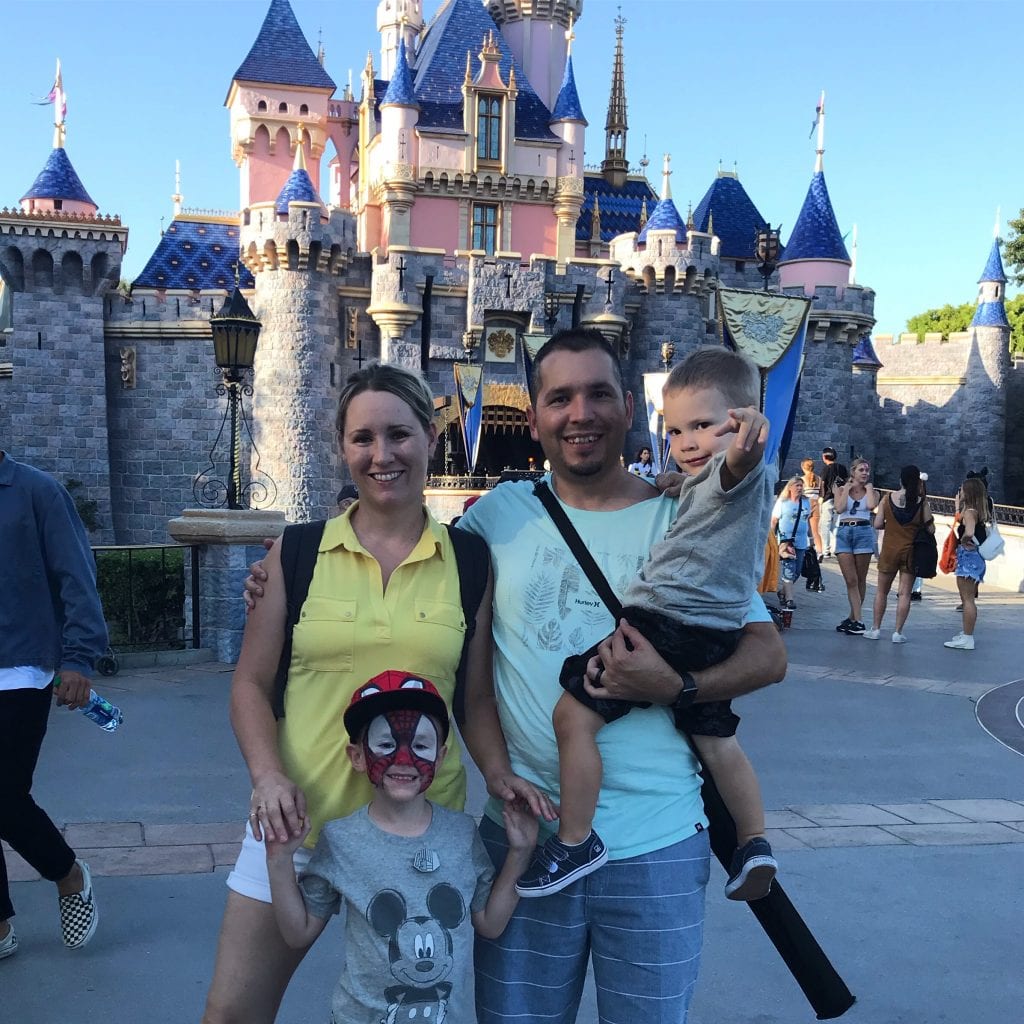 So I wasn't quite sure what to expect on our visit, but I did know one thing: EVERYONE told me I had to get the Disneyland Mobile App. So I did, and as a marketing professional, I was blown away by how the app allowed me to deepen and customize my family's Disney experience.
How the Disneyland Mobile App Enhanced Our Experience
The Disneyland app includes 12 main "features" and loads of other helpful content that helps families navigate their time inside the park(s). Here are a few of the features that my family found most useful:
Booking an Experience: My five-year-old is a huge Star Wars fan (though I'm not quite sure how, given he's never seen any of the movies). The one thing he had on his Disneyland "bucket list" was to build a real lightsaber at Savi's Workshop, inside Star Wars: Galaxy's Edge.

Back in the day, you would have had to reserve this experience in-person, days ahead of time. Now, everything's handled through the Disneyland app. You simply look at what days and times are available, select the one that works for you, and show up at that time. Having this feature built into the app was super helpful, because it allowed us to easily book the lightsaber-building experience and build the rest of our day around that event.
Characters: Gone are the days of wondering where your favorite Disney character is hiding within the park. If you click on the "Characters" tab inside the Disneyland app, you're presented with a huge list of Disney characters, as well as their appearance times and itineraries. We appreciated this because, again, it allowed us to better plan our day, and easily see the characters we wanted to see, when we wanted to see them.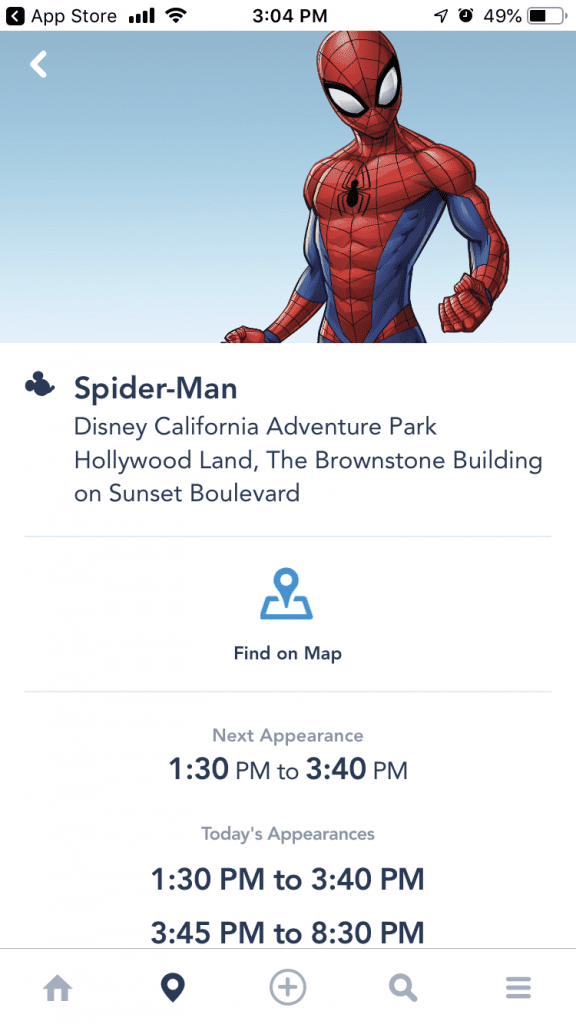 Fastpass: I've always been a big Fastpass fan, because who wants to waste two hours waiting in line for Splash Mountain? Physical Fastpasses are great, but the Disneyland app allows you to now create virtual Fastpasses from ANYWHERE in the park – so you don't have to sprint to your favorite attraction to get a pass when the park gates open. I also loved that I could create a "Fastpass party" that included everyone who wanted to ride with me, so each person didn't have to keep track of their own Fastpass.
What the App's Really for: Efficiency, Customization, and Renewal
The list above is just a small segment of the Disneyland app's features, each of which is designed to achieve one overall goal: to make your experience inside Disneyland as seamless, efficient, and stress-free as possible. Essentially, the Disneyland app is a tool Disney designed to make the "happiest place on Earth" truly live up to that name, which is fantastic from both an experiential and marketing standpoint.
As a Digital Marketing Director, I constantly analyze not just how things are presented, but why they are presented the way they are. It would be easy to view the Disneyland app as a simple efficiency booster, designed to help families like mine spend their time in the park (and thus, their money) more easily. But the app does much more than that, and I believe it does so for a reason. Disney's marketing team absolutely understands that their app allows visitors to create a new, "custom" experience each time they visit, and how that feeling of ownership can boost vacationers' perception of their time at Disney.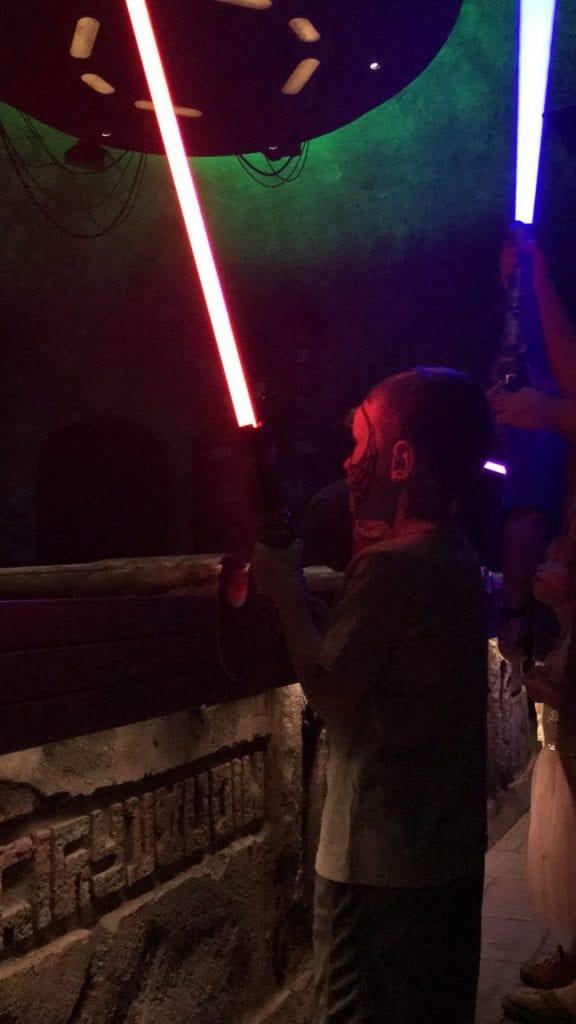 Additionally, most theme parks and entertainment venues suffer from a "been-there-done-that" sort of customer experience. I'm sure that, over time, even Disneyland has fallen victim to this "already-done-it" mindset. The Disneyland app fights that feeling, by presenting visitors with entirely new schedules of experiences, shows, meet-and-greats, photo ops, and impromptu events each time they visit. Essentially, there will now always be something new for you to experience at Disneyland – and the app will help you find it.
Of course you do not need the Disneyland app to enjoy yourself at Disney. However, I'd highly recommend downloading and using it! The app was created to make your time in the parks easier and less stressful, and additionally, it will allow you to create your own, custom Disneyland experience. The app enhanced our vacation in a way I hadn't expected, and as a result, my family can't wait to go back.