When it comes to creating the perfect video, there's no one-size-fits-all solution. But if you're looking for a way to make your studio shoots more dynamic, try using a projector instead of green screen or a plain wall.
We've been using LG's HU85LA Ultra Short Throw 4K Cinebeam Projector. It has a maximum brightness of 2700 lumens and can achieve up to a 120″ image from just 7.2″ away from your screen or wall. We've used it for the past few projects, and it's made a massive difference in our video production. Like Disney+'s The Mandalorian, which displays a live image behind the actors, you can create anything you want behind the subject in real time.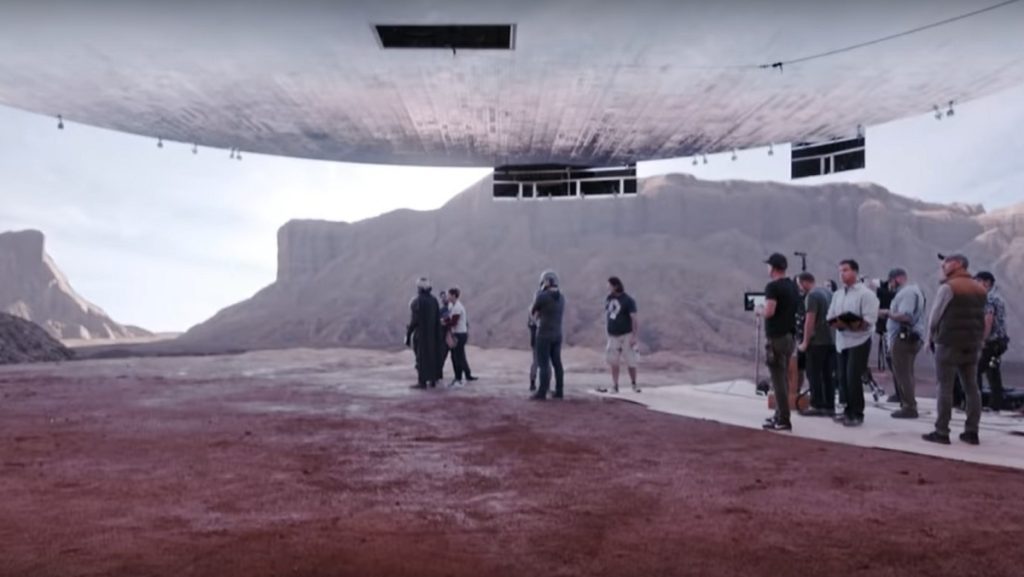 The 4K Projector has an HDMI port for connecting devices such as laptops or computers, and you can even connect game consoles through these ports if you want. And yes, we did play God of War: Ragnarok with it.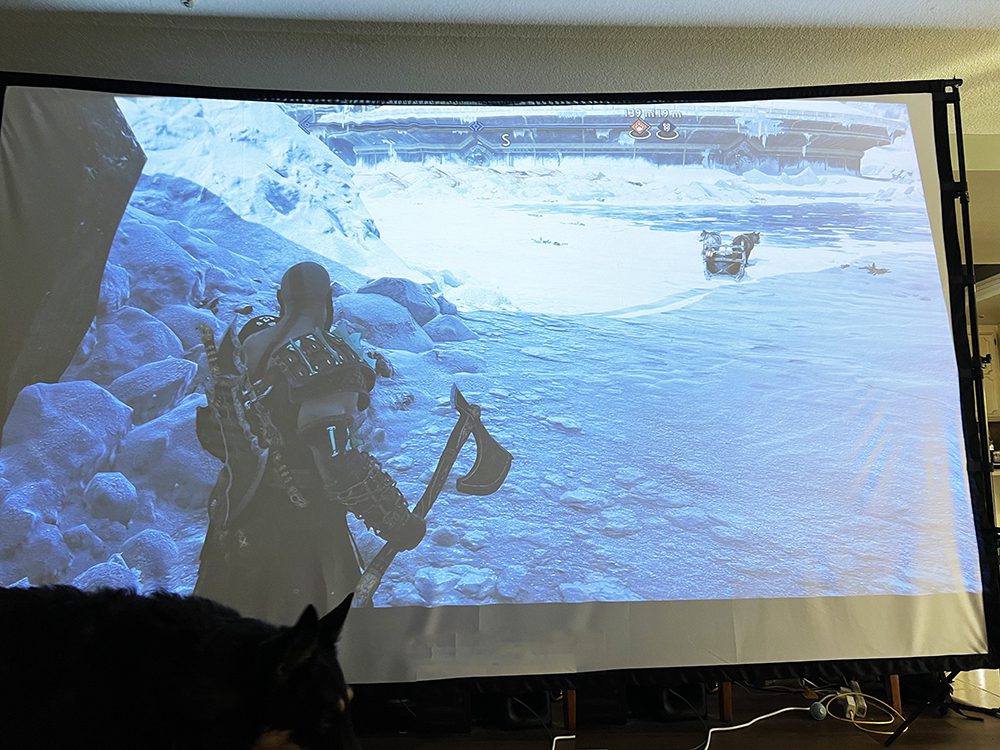 It's easy to set up
It's small enough to take anywhere—and it only takes about 10 minutes to set up! You plug in your laptop, bring up your background and adjust it to line up on the screen where you're projecting. Once there, set up your lighting and subject. You then adjust the brightness and settings of the background with the remote until you find the right look on camera.
It allows you to create new backgrounds at any time.
The fact that we can project just about any background onto our screen means that we're free from having to rent expensive studio space or invest in multiple different backdrops whenever we want to shoot something different. This means we're free from worrying about whether or not the location will work with our lighting and setup because we can make our own!
There are unlimited opportunities to get creative, and because you're not using a green screen, you can figure it out in real-time and save time in post. Which helps keeps the cost down for ourselves and our clients.