One of the biggest problems most brands face is clarifying their message. In the Writing Good Copy series, we provide bite-sized copy tidbits and advice that will drastically improve your audience's connection with your brand. In this last post, we explain the importance of social proof.
Imagine you're hungry and driving in the middle of nowhere. Finally, you pull up next to two fast-casual diners. Both look decent and serve the same type of food. But the diner on the right has an empty parking lot and no customers, while the one on the left is full and has a line out the door.
In this situation, most of us would choose the diner on the left, solely because it's more popular. Other people have chosen that diner, and likely for good reason. So we'd choose it, too.
This hypothetical glut of diners represents social proof, a powerful marketing tool. People will pay more money, wait in line, and endure other inconveniences as long as they know others have chosen to do the same thing. Because typically, people make decisions for a reason.
When it comes to writing copy, social proof is great because you barely have to write anything – you can let your customers do the work for you! There are several ways you can use social proof to reinforce your brand's message and show potential customers that you're right for them, too. Below, we'll examine a few common examples of how brands employ social proof.
The Logo Quilt
B2B organizations commonly use logo quilts to showcase the logos of well-known brands they work with. Displaying a mash-up of your customers' logos is a great way to show potentials that you've worked with notable businesses in the past, who are satisfied with your product or services.
Stripe outright says it in their copy, "You're in good company. Join 100,000+ businesses on Stripe." They might as well say, "Look, these companies all did it – so should you!"
Testimonials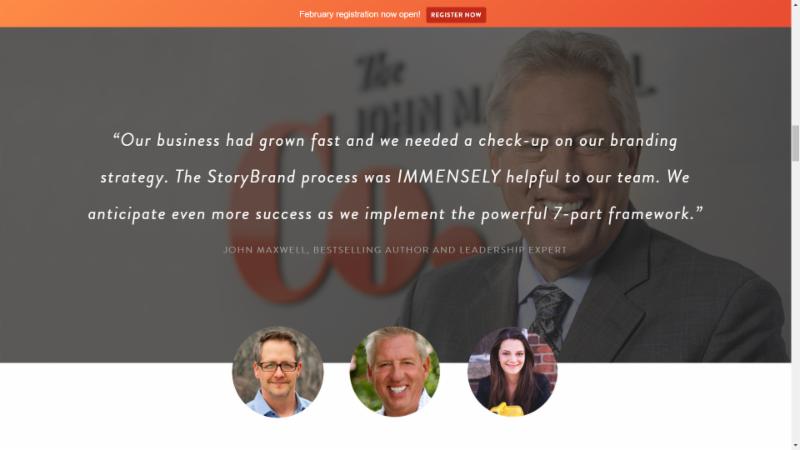 The old saying is true – "Don't pat yourself on the back – you'll get bruises." Don't be the business that toots its own horn – let your customers do it for you.
We've found that most customers are happy to provide testimonials when asked, especially if you phrase your request somewhat like this:
"Hey, Sally. I just wanted to follow up because I really enjoyed working with you. If you felt the same way, would you mind writing up a brief testimonial about your experience with us?"
If you want to guide your customer's response, you could ask follow-ups like:
What was it like working with our company?
What result did you achieve working with our company?
Why would you recommend our company to others like you?
Customer Stories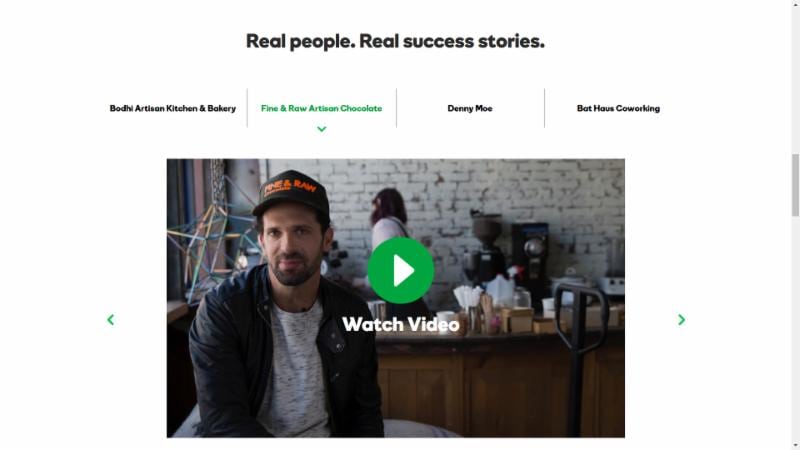 Customer stories are our favorite example of social proof, and the most powerful tool in your marketing arsenal. Customer stories are stronger than testimonials because they paint a complete picture of what it's like working with your brand.
On GoDaddy's home page, they showcase stories of Real People who have achieved Real Success with GoDaddy. If you can create videos like GoDaddy's, your customer stories will pack even more punch. But the most important part to remember, is that all customer stories should flow as follows:
Problem – Start by having the customer introduce the problem they faced.
Solution – Have the customer talk about the solution you provided.
Result – Finally, have the customer talk about the success they found after taking advantage of your solution.
Here's a customer story from one of our clients, Kuppa Joy Coffee House:
Homework
Reach out to three of your customers and ask for either testimonials or permission to write up their story. If you end up using those stories as social proof, be sure to drop us a line on any of our social channels!
We hope the Writing Good Copy series has helped you clarify your messaging and provided ideas for further connecting users with your brand. Don't forget, you can download the entire series in PDF form – as the Writing Good Copy workbook. Just click here to do so!