One of the biggest problems most brands face is clarifying their message. In the Writing Good Copy series, we provide bite-sized copy tidbits and advice that will drastically improve your audience's connection with your brand. First up, the tagline.
A tagline is a short, catchy (and often clever) phrase that's meant to grab your audience's attention, drawing them to your brand.
The more popular a brand becomes, the less clear its tagline needs to be. Juggernauts like Nike and Apple have built their brands to a level where generic taglines like "Just Do It" and "Think Different" connect with their audience, even though those taglines say nothing about what those companies do. These broad taglines work just because they're linked with Nike and Apple.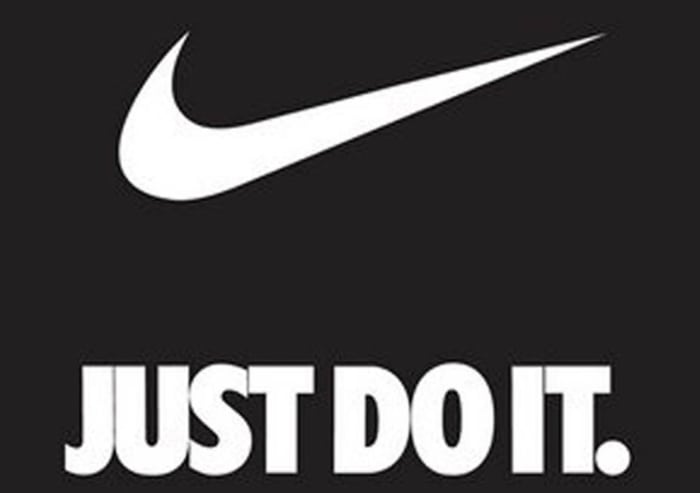 Most of us, however, need our taglines to do a little more work. We need them to circumvent the obstacles and guesswork standing between our audience and our brand. Your tagline shouldn't leave people scratching their heads, wondering what it is you do. They should know just from your tagline.
Crafting Your Brand's Tagline
Here are five quick tips on crafting a tagline for your brand:
Keep it clear. – Don't make your tagline so poetic that people have to guess what you do.
Keep it short. – People skim marketing materials; lean in to their short attention spans.
Make it simple. – Your audience should be able to easily repeat your tagline back to you.
Be clever. – People remember clever taglines … try to get yours stuck in their heads.
Use visual supports. – Use imagery (photos, videos, graphics) to further connect the dots for your audience.
Just like a good tagline, we'll keep this post short, saying just one more thing. A good tagline draws your audience in to learn more about your brand, and the next thing they should learn is your brand's Value Proposition – which we'll discuss in next week's tip.
Homework
Think about a tagline for your brand, as well as a visual to connect it with. Then post the tagline and image on Instagram with the hashtag #butlertagline. We'd love to see what you come up with!
For some inspiration, here's our tagline and accompanying visual: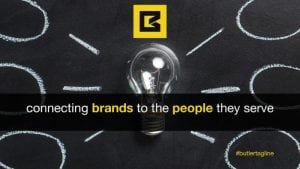 And if you can't wait to read through the entire Writing Good Copy series, you can get a jump on the next parts by downloading the Writing Good Copy workbook! The free PDF includes all six parts of our Writing Good Copy series – including additional exercises. Click here to get your copy!