This month, the Butler Branding team celebrated our company's fourth core value by taking a bit of an adventure together. And while we didn't quite live up to this month's aspiration of Not Criticizing, Condemning, or Complaining about other people's actions, we did a pretty good job considering the day's challenges:
Oh, Is This Your First Time Hiking?
As a team, we quickly decided we'd test our May mantra of "Rejecting the 3 C's" by attempting a hike at Yosemite National Park. And while you might think all of us had hiked at Yosemite before (the park is only an hour and a half from Butler's home base in Fresno, CA), our early discussions made it clear that several members of our team had never been to Yosemite!
Armed with knowledge of our team's relative skill level, Project Manager Katharina Vester-Noel chose a beginner-level trail that everyone could easily enjoy … not! Instead, Katharina chose a fairly difficult trail (the Mist Trail) that our videographer, Naaman Villanueva, summed up quite succinctly:
"That's Some Lord of the Rings Stuff Right There!"
While those of us who aren't outdoors-inclined had a hard time getting up the Mist Trail's steep, slick steps, we all agreed that the view from Vernal Falls was worth the effort. And even Marketing Manager Art Zaragoza, who had the least amount of hiking experience, completed the epic-for-us climb with a smile on his face: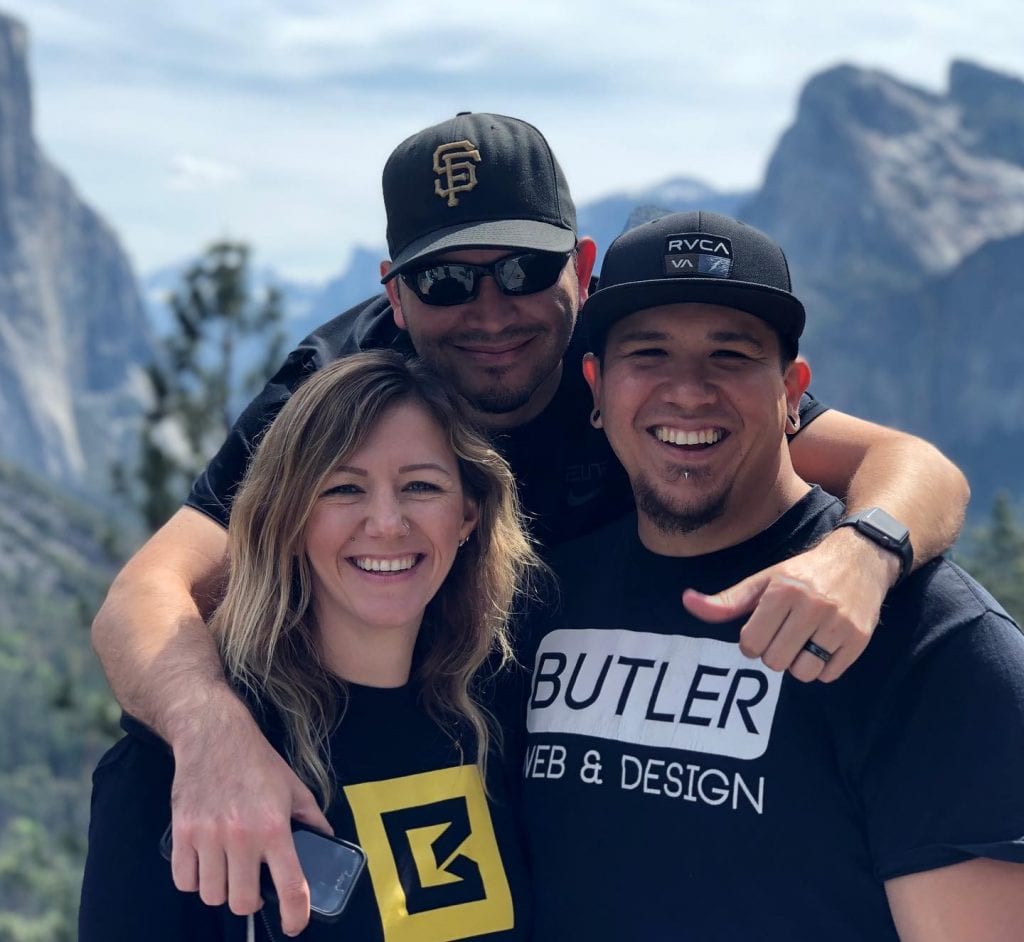 So did we manage to complete the day without lobbing about some criticism, condemnation, and complaints? No, we most certainly did not. But we did adhere to the spirit of this month's core value – which is to foster an environment of encouragement, support, and gratitude.
Working together, we all managed to surmount the Mist Trail – and I think we're all grateful that we work at a place where we're encouraged to go on exciting adventures like this together.