As part of the initiative to keep our Core Values top-of-mind in 2019, we decided to highlight one value per month. This month (January) we are highlighting our value of Nurturing Creativity. Here's how the value reads:
We resolve to continually feed our creative superpowers and learn new concepts. Though our nature may be closed off to that which is new, we are determined to be open-minded and explore new things.
The way we highlighted this value was with a group exercise using Legos. It was a blast! Not only was it super fun and helpful in nurturing our creativity, it also:
Allowed us to work as a team on something new
Helped us think like a business owner (aka, the clients we serve)
Forced us to use limited time and resources to make something awesome (much like the projects we work on every day)
We enjoyed it so much that I thought I'd share the framework with you. I highly recommend this exercise for any team that needs to work together creatively. Here's how it works…
Setup:
Get a box of Legos (I used a big bucket of Legos from my kids)
Sort out piles of 10-20 random Lego bricks for each group
Split up into at least two teams (ideally two or more teams, but possible to do one team – there just won't be a winner)
Explain the project, review the rules, then start the timer
After the exercise, discuss what you learned
Total group exercise should take 30-40 minutes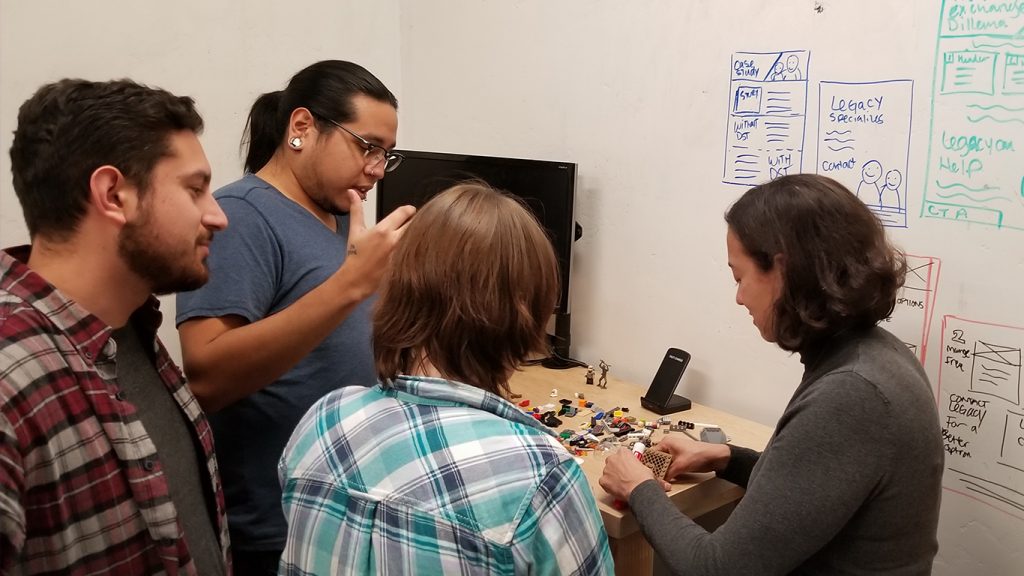 Task: Create the most profitable business
Each team is to make a Lego structure designed to help people organize their cluttered, busy lives (if you want to create another problem to solve or business idea, feel free… this is just what we used)
Create a tagline, elevator pitch / marketing message for it
Present to the other groups your new thing
Be the most profitable business (spend the least resources)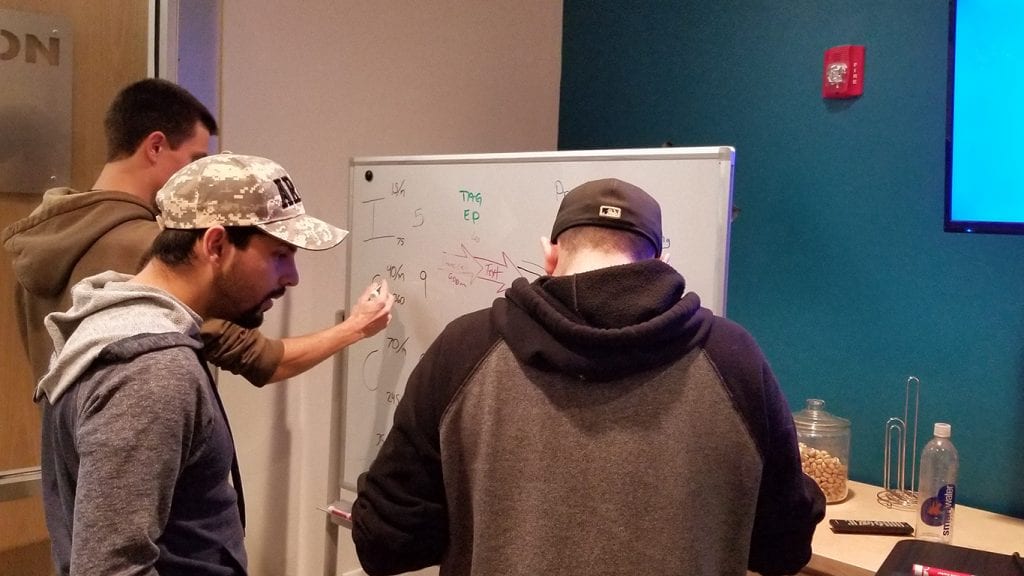 Time: 20 minutes total from ideation
Planning time allocation: free (5 minutes)
Ideation: 1 minute = $15
Strategy: 1 minute = $40
Construction: 1 minute = $70
Bricks: $5 each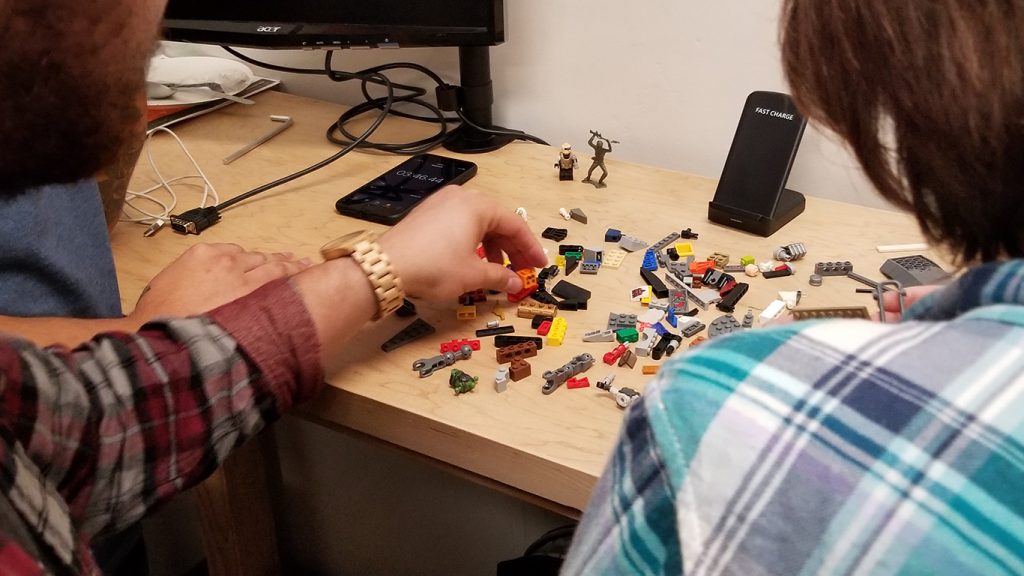 Rules:
Each team has 2 minutes to present/pitch their business to the other teams
The idea / concept has to be approved by the market: the other teams have to agree that the structure / business solves the problem it is created to solve (to help people organize their cluttered, busy lives, for example)
Delegated treasurer: tracks time for each step, calculates total cost
The most profitable business wins!
If there is a tie in regards to profit, take a vote on which team should win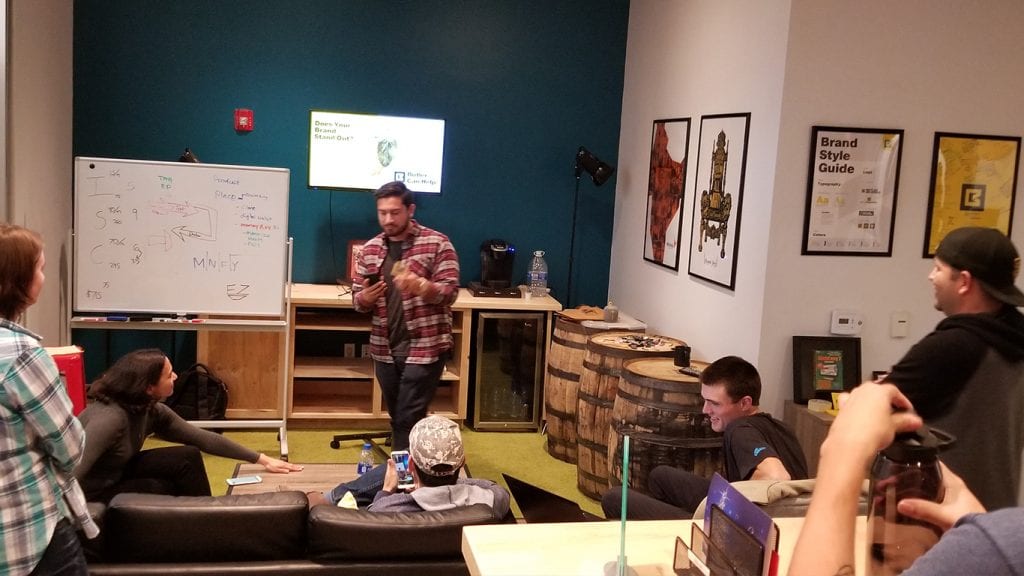 Regroup: Discuss these questions at the end
What was it like to start your business?
How did you come up with your idea?
How did you decide on your time allocation?
What did you learn about your team mates?
What would you have done differently?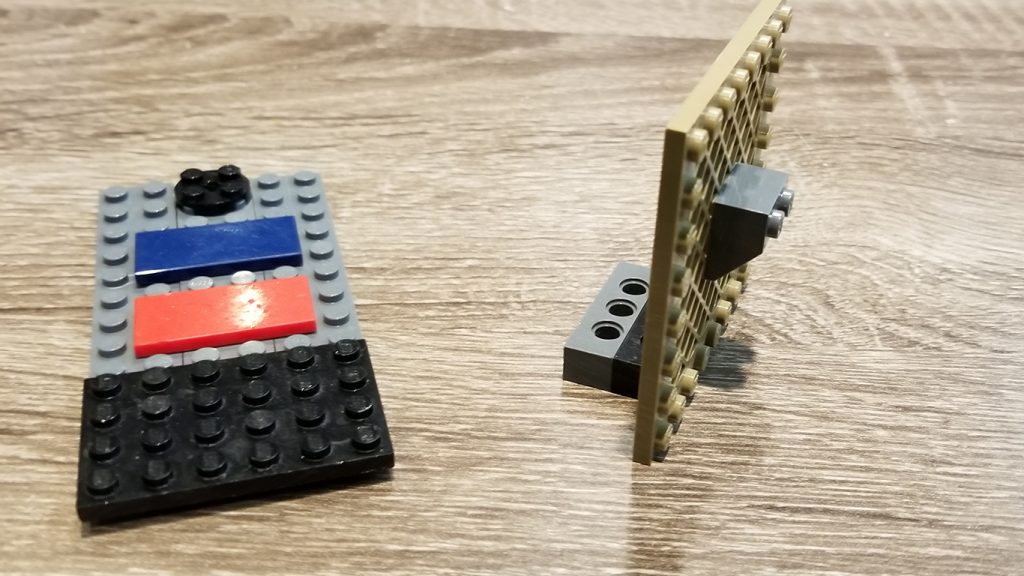 ---
I was on Team 1 and decided to have a little fun with our idea, creating a full brand identity system and marketing message for it. I present to you – MNFY ("Minify") – the App that cuts through the clutter so you can focus on what's important. MNFY your life today!

Author: Sean Tambagahan