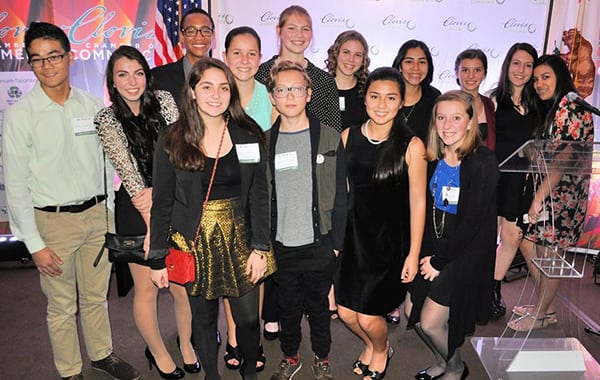 About the Program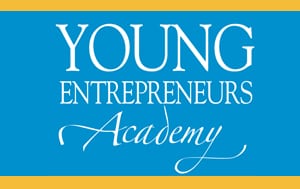 The Young Entrepreneurs Academy (YEA!) is a Clovis Chamber of Commerce program that transforms middle and high school students into confident, skilled entrepreneurs. YEA! provides students with a focused introduction to the business world, and teaches them about self-esteem, personal potential, budgeting, planning, and leadership skills.  Throughout the program students learn the skills needed to run a business including: brainstorming business ideas, writing business plans, interacting with business professionals, conducting market research, presenting their plans to potential investors, legally registering their businesses, and actually launching and running their own real, legal, fully formed companies or social movements.  The YEA! students also go on field trips to various local businesses and participate in three major events throughout the year: the Investor Panel, Trade Show and a formal graduation ceremony.
The Young Entrepreneurs Academy has been hosted by the Clovis Chamber since 2013.  YEA! has graduated more than 900 students over the past 9 years who have started over 550 businesses and social movements. 100% of YEA! students complete high school on time and 99% enroll in college, having an advantage with the YEA! credentials on their applications.  The next class will begin in November of 2015. Apply today to become a part of a program that fosters the spirit of entrepreneurship and innovation among today's youth!
.
How We Helped
Butler is proud to have had the opportunity again this year to reach out to the community and work with the students in the Young Entrepreneurs Academy(YEA!).  It's impressive how these talented students have been able to transform their ideas into tangible enterprises by successfully launching their own, legal businesses.
This year, Butler had the chance to work with Emily Laing and Charles Harris of CEAL Clothing Company on the branding aspect of their new business.  CEAL is the first In Dress Code clothing line, which will provide students with fashionable clothing that is appropriate to wear to school.  We worked with them to design several variations of their company logo, as well as design t-shirts that display the CEAL Logo.  Currently, we are working with Emily and Charles on the development of CEAL's e-commerce business website.
and the winner is…… CEAL Cothing!
After weeks of hard work and presenting their business plan to a panel of five CEO's with the hope of receiving investment funds, CEAL Clothing Company was chosen as this year's winner.  Emily and Charles were awarded $1200 and will be representing the Clovis Chamber of Commerce at this year's Saunders Scholars Western Regional Competition in Phoenix, AZ!  They also have a good chance of continuing to Washington DC for the finals in June where tens of thousands of dollars in scholarship funds are at stake.
On April 9th 2015 at 5:30pm, Emily and Charles of CEAL Clothing Will Be Interviewed On The Christopher Gabriel Talk Show On PowerTalk 96.7.  Plus, they will be having the CEAL Clothing Trade Show on April 25th, 2015 at Sierra Vista Mall in Clovis.
Below are a few pictures of Emily and Charles.
.